It's that time of year again when all manner of pest decide that we would make a most delicious snack. Where I live, in Upstate New York, mosquitoes are the worst. Under your clothes, over your clothes, I don't know how they do it, but somehow, they will get you. 
This year we are officially offering our No Deet outdoor protection for sale in the shop. I make this for my own family every year and we sell the extras at our craft shows. So many people keep coming back and asking, do you have that bug spray?  Now, here it is.  
This product was developed because of the "camp incident". Soon after we moved to Texas, the girls went to summer camp. They needed mosquito repellant. The camp suggested buying something with DEET.  What is DEET?  DEET or diethyltoluamide, is the most common active ingredient in insect repellents. It is intended to be applied to the skin or to clothing and provides protection against mosquitoes, ticks, fleas, chiggers, leeches and many biting insects. 
I found these cute packs of wipes made by a major company. I thought they would be convenient and easy for the girls to use.  They arrived back home with horrific tales about becoming nauseous and having headaches after they used the wipes. After they shared their experiences with me, I did a little research and found out that DEET can act as an irritant and in rare cases, it may cause severe epidermal reactions. Other symptoms that can occur are breathing difficulty, burning eyes, headaches. In other words, TOXIC. Yuck! I knew there had to be a better way.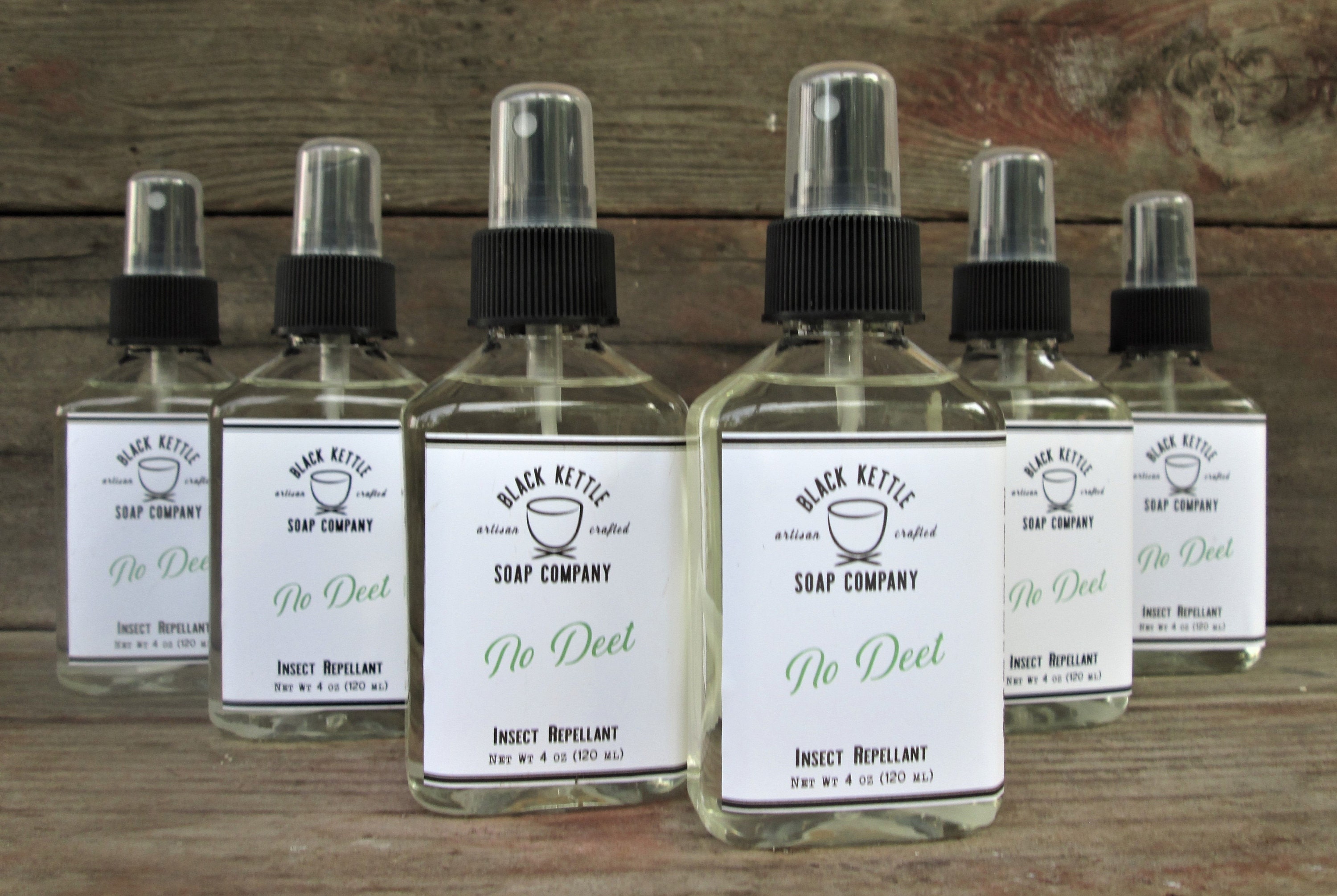 The better way was to harness the power of essential oils to keep pesky critters at bay. And, our spray smells incredible, not medicinal or ultra-herbal but, a lemon cream scent. We are delivering this great essential oil blend to you in our dry body spray base, so your skin will also feel fabulous. 
Essential oils are all natural but, also potent. This spray, or really any essential oils for that matter, should not be used on infants under 6 months. Stay healthy and safe this summer, and don't forget your sunscreen.   
There is an opportunity to win a free No Deet in our Newsletter. Sign up here https://mailchi.mp/d6608169…/black-kettle-newsletter-sign-up